Remember me? How Papa Johns engaged their most inactive customers – and made first steps to rebuild their ordering habit
When a customer stops ordering or visiting, traditionally there's not much restaurants can do. To be completely honest, they probably even lack tools to notice that somebody stopped interacting with them at all.
It's the sad state of modern restaurant marketing in most cases – just bombarding the customer with emails and SMS – same content for everyone despite the purchase history. Identical approaches to motivate frequent guests and winning back those who abandoned the brand. 
Well, let's say I'm the lapsed customer and restaurants try to win me back.
1. We have a 30% discount, grab that limited offer! I don't care, I haven't been there for a month. And judging from the email history, you'll be launching another discount next week anyway. Snooze!
2. 💥 New menu item – extra juicy 100% beef burger 🤤🤤🤤 – come take a look! Thanks, what if I was a vegetarian?
3. Hurry up – your bonus points are going to disappear! cool, I guess I won't be going at all now when I don't even have the points I've earned with previous purchases. Next time I choose where to go, I'll choose a place where I still have some points left.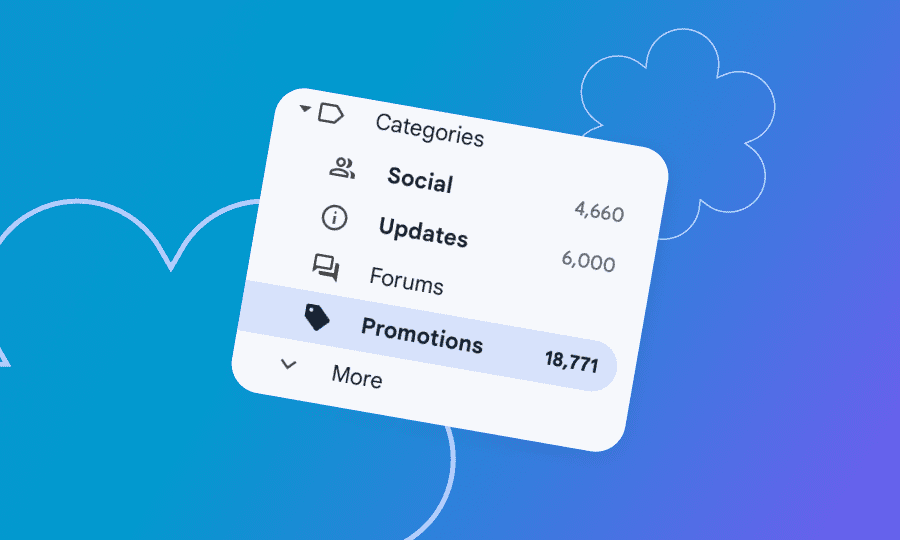 (what's more realistic – all these emails are landing in my Promotions or Updates categories, so I won't see them at all. But if I see them – that's probably going to be too late to benefit from the promo anyway.)
The result? You are wasting money on SMS and email outreach by sending to this audience – most likely, they won't even see the message. And if they do, the chances of this marketing campaign working are pretty low.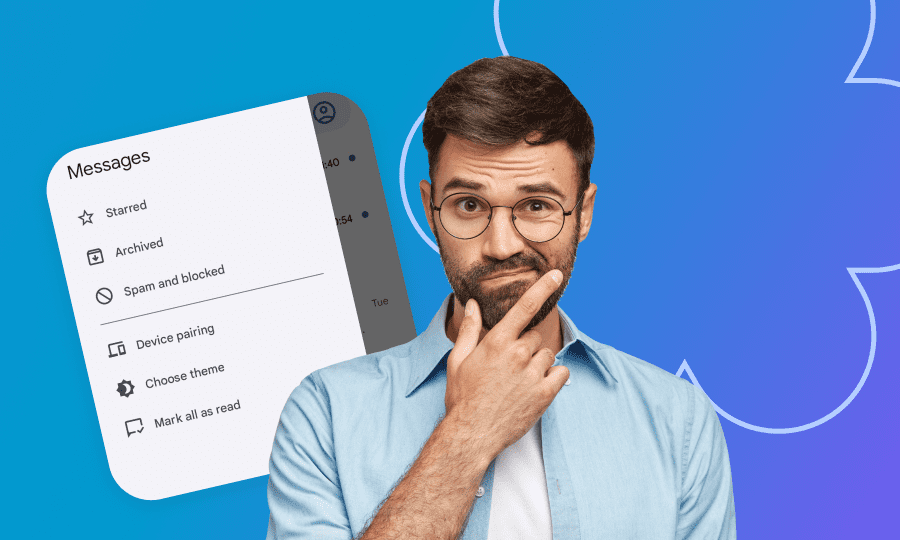 (my evening routine – thanks Google devs for adding Mark all as read!)
Does it mean that you should just give up on those who stopped ordering? That was not the case for Papa Johns – and shouldn't be a problem for you with marketing automation for restaurants. 
Papa Johns has a customer loyalty program app with LoyaltyPlant – and that also means that they have a loyalty and marketing management platform. This platform allows segmenting the audience based on purchase history (among other things). That's what Papa Johns did – dividing the audience of lapsed customers into smaller segments based on when they purchased and what they purchased.
Then they've set up a very personalized offer to those customers, offering an item from their purchase history for free.
Giving a free item is a very effective strategy: even if the item doesn't exist yet, they still feel like they already own something, and this something must be redeemed. This feeling of ownership is stronger than the rational desire to save money with a discount or curiosity about something new and limited. We know that psychologically the fear of losing is stronger than the benefit of gaining, and they received something for free that they might lose if they don't make a purchase – and that something is not a random item, but a thing they've expressed interest for before.
Please note that it doesn't work the same way in the example with the points/cashback that is going to disappear – because in this case you are "taking away" something the customer has "rightfully earned", in contrast with giving something for free seemingly out of the blue.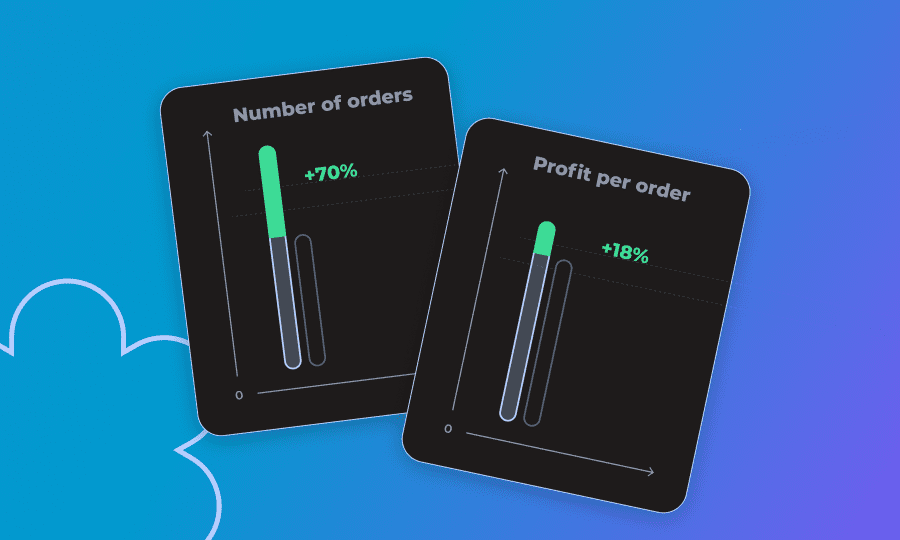 Here's an example of what this campaign did when launched for a smaller segment of customers that haven't ordered for 4-12 months: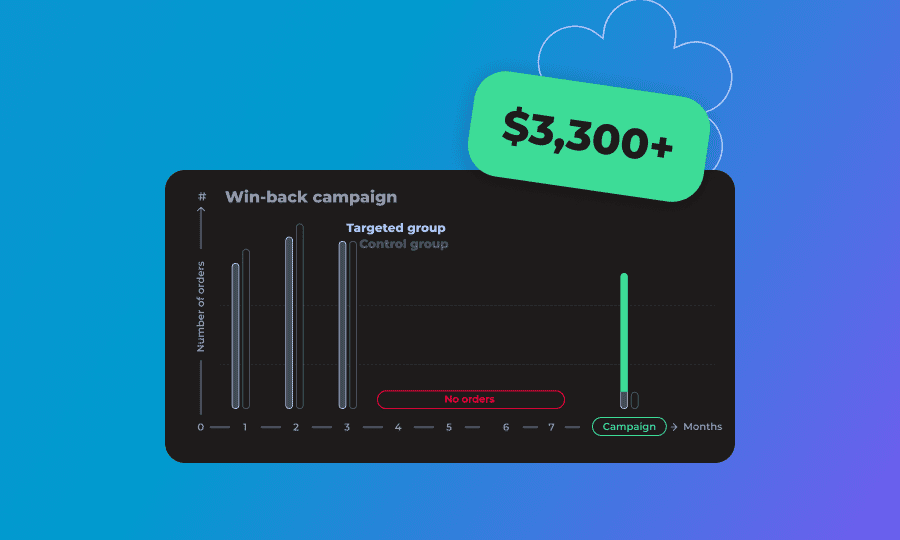 That's only one segment Papa Johns has created – the campaign was launched to several groups based on purchase history. And just one of these groups brought $3,300+ incremental marginal profit (it means that the price of the free item and foodcost of each order has already been accounted for).
The other pros (and one con – I'd like to be completely transparent here!): 
32% redemption rate – it means that among those who opened the offer, 32% made a purchase. According to

email marketing campaigns benchmarks

for Restaurant, Food & Beverage industry, the open rate is 18%, while CTR is 2%. It means that from people who've opened an email, 11% click the contained link. And it doesn't even mean that they make an purchase in the result! That's a huge difference in campaign effectiveness.

The personalization of the campaign – offering an item that the customer used to order – adds a nice touch: Papa Johns doesn't just bomb you with anything their marketing department comes up with in hopes that you'll notice

something;

they value you as a customer, and are willing to be flexible for you to give them another chance.

If you manage to get a lapsed customer to order again – they are more likely to order in the future and even return to the ordering habit. This was another chance for Papa Johns to impress their customers, after all, and they could see the long lasting effects from this!

The promised con – the average check for purchases from this campaign was smaller than usual. That's due to rewards being quite expensive (the whole pizza as opposed to an appetizer or a cup of coffee). However, when comparing this to the control group (people with a similar profile and behavior who were not targeted with the offer), the campaign is still highly profitable despite this check decrease.
The best customer loyalty apps know their users and adapt to their needs and preferences. And the best restaurant marketing strategies are not about getting the message across just to everyone – it's about interacting with customers with an ideal profile, who are more likely to become loyal to the brand.
So what if they stopped ordering for a while? You can still win them back (especially with a pizza 🍕❤️).