Our Latest LoyaltyPlant Product Updates🔥
It's been a busy start of the year for LoyaltyPlant. Curious about what we've been working on? Behind the scenes, our team has been working on implementing new features, updating old favorites, and making a bunch of minor improvements, but who's counting?
New Promo Code Reward Campaign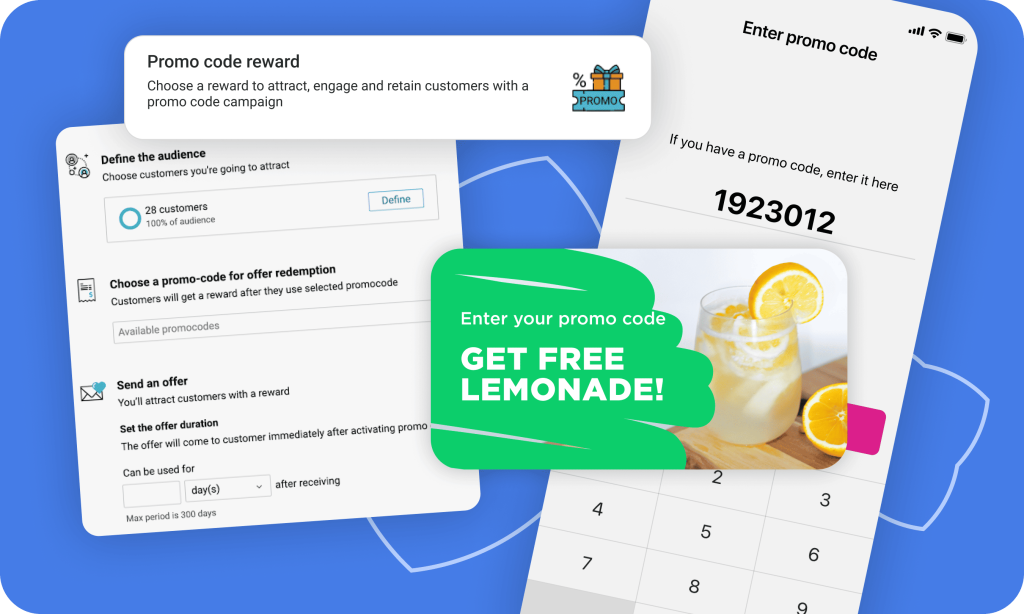 Our CRM system has a brand new addition – the Promo Code Reward! With this new feature, you can now create personalized and targeted campaigns that offer rewards to existing customers who enter a promo code in the app. The best part? You can combine it with push messages, expiration dates, and detailed statistics to incentivize customers to take action and engage with your brand.
Say Goodbye to Passwords with Apple & Google Authentication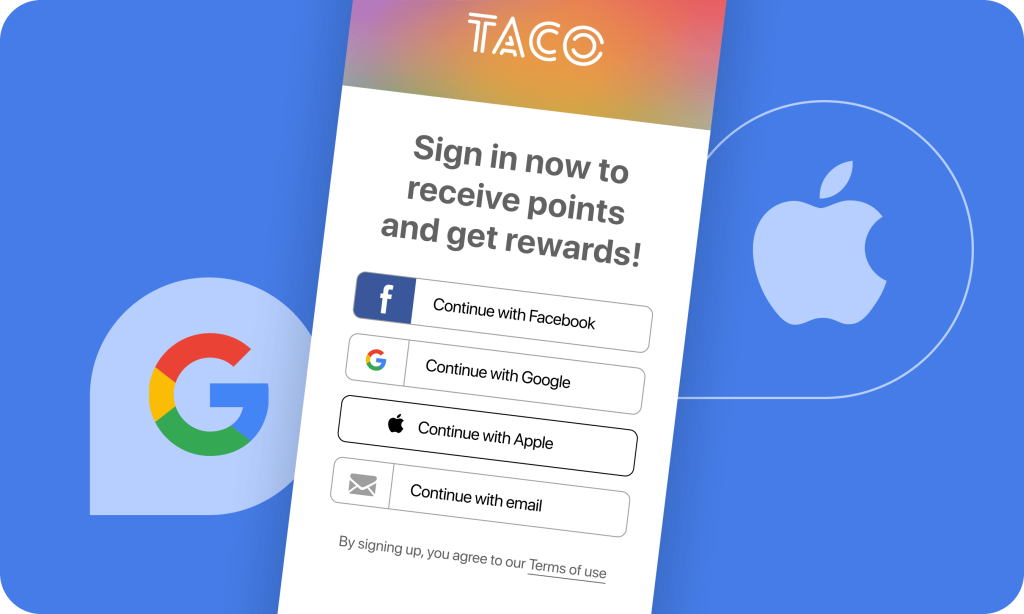 Our product now supports social logins through Apple and Google (now available on iOS) authentication, providing a seamless experience for users to sign up using their preferred method. With this new feature, your customers can effortlessly sign in to their accounts without creating another password. Making the process easier and minimizing the number of drop-offs during registration.

Enhanced Order Options Page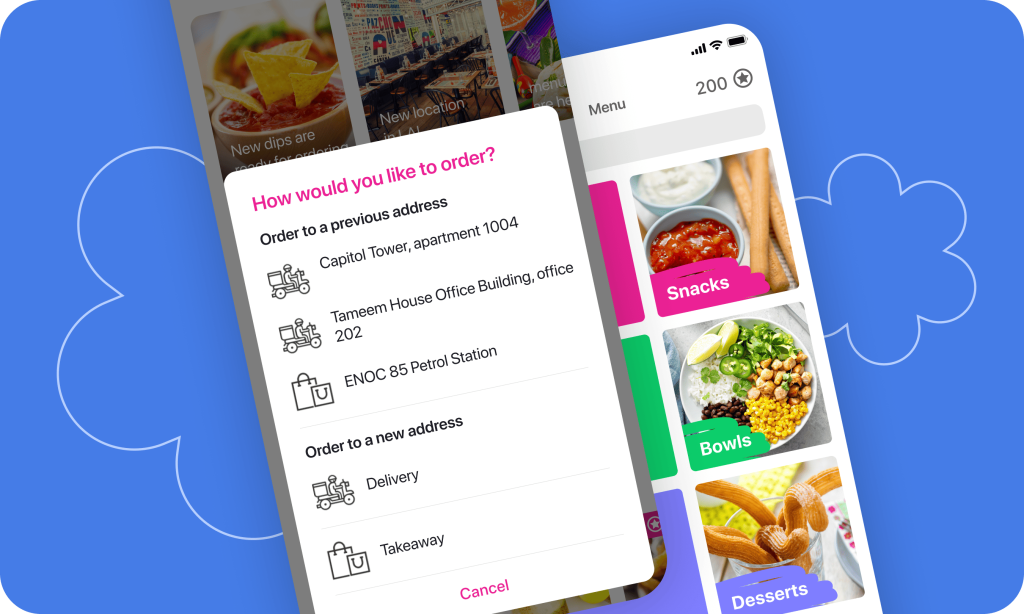 We've updated our order page options screen, giving your customers greater flexibility when placing orders. Now, they can choose from their previously used addresses, ordering to a new address, or from other options like having their order brought straight to their table. It streamlines the checkout process and reduces the likelihood of cart abandonment.
Significantly Improved Real-Time Order & Delivery Tracking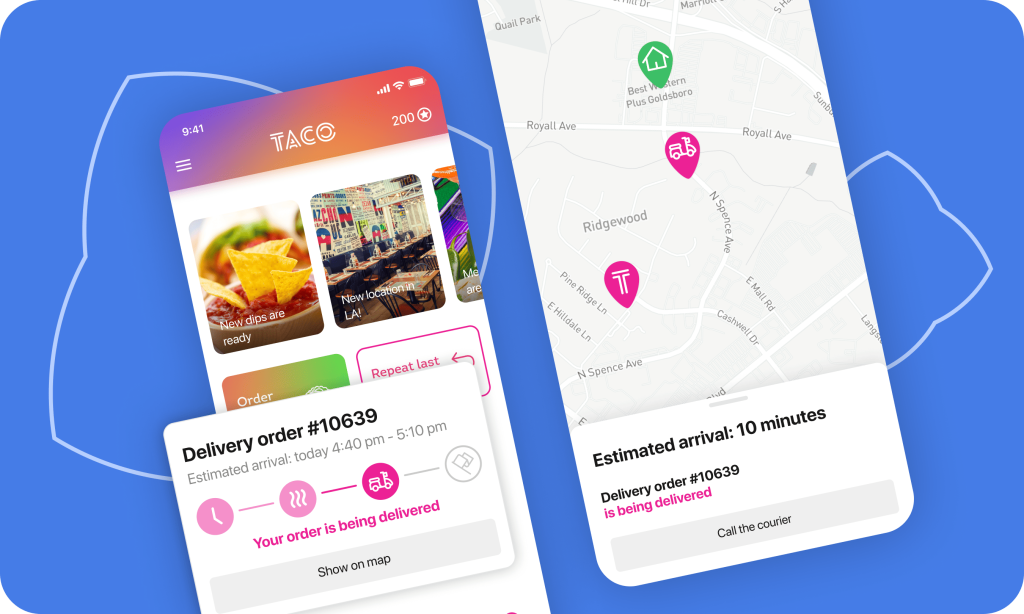 We've improved our order-tracking feature! Now you and your clients can track orders in real time with even greater accuracy. With this update, we've seen a 40% reduction in customer inquiries about order status, giving you more time to focus on the things that matter most to your business. (For information on compatibility with your POS system, please get in touch with your LoyaltyPlant Customer Success Manager.)
Our CRM's audience segmentation feature has undergone an update, and filters are now implemented only when the "Apply" or "Apply and Close" buttons are selected.
Customers can now view the maximum and minimum number of modifiers available for each food item when making their orders through the app.
Exciting news for Syrve POS users! With the latest update, you can now offer your customers discount vouchers for specific items or their entire order.
Partners with a single location in a city will no longer have an extra map displayed on the ordering screen when customers select Pick Up or Eat-in.
We've simplified the account transfer/verification process and made it more user-friendly!
Now instead of transferring an account, users can now confirm it on a new device with just one click.
New payment integrations: Checkout.com payment gateway and Apple Pay with Amazon Payment Services are now available.
Adjusted the cart button so that it no longer overlaps the price of items at the bottom of the menu.
And 25 other minor enhancements.
We will be in touch shortly, but in the meantime, have you heard about L&L Hawaiian Barbecue? Through a lottery, they generated over $20,000 in additional profits per location in just a few months – check out their story.